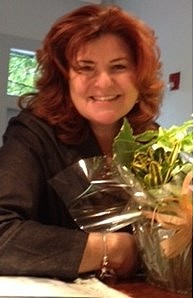 Sue Collins
Branch Manager Back Bay/Beacon Hill Office
617-723-2737
617-504-5644
617-262-3755

About Sue
I am proud to lead the Beacon Hill offices of The Hammond Group and Coldwell Banker Residential Brokerage - the neighborhood branches of the largest, smartest, most powerful real estate network in New England and beyond. My philosophy is: "people like to do business with people they like." I enjoy serving my four main constituents: the Independent Sales Associates, to whom I commit to providing a positive, pleasant, productive, consultative and obstacle-free environment in which to conduct and grow their business; our clients, to whom I am ultimately responsible for delivering a world-class real estate experience; the neighborhood and community served by our Beacon Hill offices; and finally, the stakeholders of the company, to whom I owe diligence, creativity, energy, and ultimately, profitability.
Business Experience
3 years of real estate management experience
10 years of exceptional service and productivity in real estate sales
2 years of directing pharmaceutical client relations for InfoMedics
8 years of managerial and training experience with Private Healthcare Systems
8 years of sales/marketing experience with IBM Corporation
Professional Achievement
Affiliated with Coldwell Banker Residential Brokerage
Member of the Greater Boston Real Estate Board
Member of the Greater Boston, Massachusetts, and National Associations of Realtors
Awarded into the Coldwell Banker Sterling Society
Accredited Buyer Representative
Certified Home Marketing Specialist
Became a Massachusetts Licensed Real Estate Broker on April 2014
Education & Certification
MA Reak Estate Broker Real Estate Principles, CBRB, Waltham, MA 2013
Executive MBA, Suffolk University, Boston, MA 2000
BSBA Management, Suffolk University, Boston, MA 1987 Summa Cum Laude
Graduate of Archbishop Williams High School, Braintree

Personal Background
A lifelong resident of Boston, I am passionate about her neighborhoods, diversity and the tapestry woven of so many and various countries of heritage. I am the mother of two teenagers, a rescue cat named Sam, and one fabulous wheaten terrier named Maggie. I am an Irish citizen as well as a US citizen, a singer, and an eternal optimist.